Sankai Chemical Co., Ltd. pays attention to an environmental problem since the company establishment for 35 years and, to contribute to social on the way waking livable environment for every creature. Including 25 kinds of products becoming Maine, We produce only the company original development products which are all products Eco friendly and sell it to the inside and outside of Japan.
In late years the product which attracted attention most used new biotechnology (see biotech product) new at all which put back the situation that had been already polluted positively by the improvement of the global environment "harmlessly". In addition, We offer "Bio24 series" (see Japan Probiotics product) that you can use these easily for towards a general consumer from "Japanese Probiotics Co., Ltd." of our subsidiary.
We regard harmony with the modern society as nature to the first and We will keep developing product line maintaining environment of nature in future and producing it and want to be of assistance for the society.

The dove of the symbol of peace divides the sea which is the origin of the life into 3 oceans. "Sankai" means three oceans in Japanese. "Dove" is the thing which made the "security" "environment" image that is our keyword and expresses the directionality that we aim at and the intention that it is wide and looks down widely from the sky.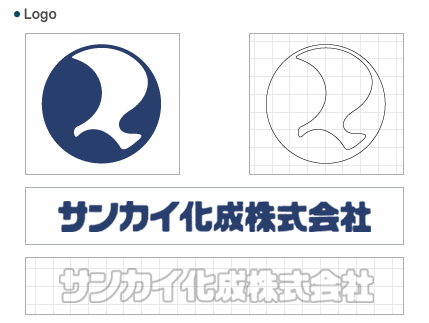 Copyright© 2003 Sankai Chemical Co., Ltd., サンカイ化成